Alan Lucien Øyen:
Nothing
Personal
Buy
Running
12. October–​2. November
New, impressive production with dance and theatre.
With a unique combination of ballet and theatre magic, Alan Lucien Øyen has pushed the boundaries for what is possible in a dance performance. He is now going to reveal part of the dark side of our times.
Cinematic dance theatre
Expect nothing less than the imaginative and dystopic when Alan Lucien Øyen once again fuses dance and theatre to create dramatic scenery. 'Cinematic' is a word often used to describe Øyen's art and this time, he has engaged Oscar-winning film composer Alexandre Desplat to write the music and Solrey to conduct the Opera Orchestra.
Destiny in a desert of trees
In typical Øyen style, there is an abrupt shift from vast tableaus to up close and personal in a realistic world in which hidden rooms and human fate materialise. The characters we encounter struggle to relate to modern life.
"Being human requires ever higher demands: We need to 'do' and 'be' and it needs to happen right away, be fantastic and preferably inspire everyone else. The dystopias of the future are becoming reality," says Øyen.
On stage, the dancers and performers of the Norwegian National Ballet find themselves in an immense tree landscape, featuring the distinct style of set designer Åsmund Færavaags.
This tidal wave of a performance hits you right in the heart
– Sidsel Pape, Aftenposten about The Hamlet Complex Redux
Can we pull it off?
After the premiere of The Hamlet Complex Redux, a rumour spread about an utterly unique stage experience – and suddenly there were no longer any tickets available. This production is also receiving attention beyond Norwegian borders. There was both booing and cheering following Øyen's new, full-length production Cri de cœur for the prestigious ballet at the Paris Opera.
We are anxious here at the Oslo Opera House, as the visions of Øyen and his team always challenge us to think outside the box when it comes to scenery, stage and lighting. Will we be able to pull it off this time? Those who come to watch the performance will find out.
Free introduction (in norwegian) one hour before the performance
Artistic team and cast
Choreography and direction

Alan Lucien Øyen

Co-choreographer

Daniel Proietto

Music

Alexandre Desplat

Text

Andrew Wale/Alan Lucien Øyen

Set designer

Åsmund Færavaag

Costume designer

Ingrid Nylander

Lighting and video designer

Martin Flack

Lyddesign

Mathias Grønsdal

Conductor

Solrey

Participants

Norwegian National Ballet, Norwegian National Opera Orchestra, Kate Pendry, Daniel Proietto, Anton Skrzypiciel, Andrew Wale, Yvonne Øyen
Medvirkende damer

Medvirkende menn

Gjestedanser

Emma Portner

Yoshifumi Inao

Skuespiller

Kate Pendry

Andrew Wale

Anton Skrzypiciel

Yvonne Øyen
Intermission refreshments
Order pre-show food and drinks or to enjoy during intermission. If you want to pre-order for intermission, we recommend ordering from the bar closest to your seat in the auditorium. The bars are open before the performance and during intermission. All advance orders are sorted alphabetically by the last name of the person placing the order. You are not permitted to bring any drinks into the auditorium.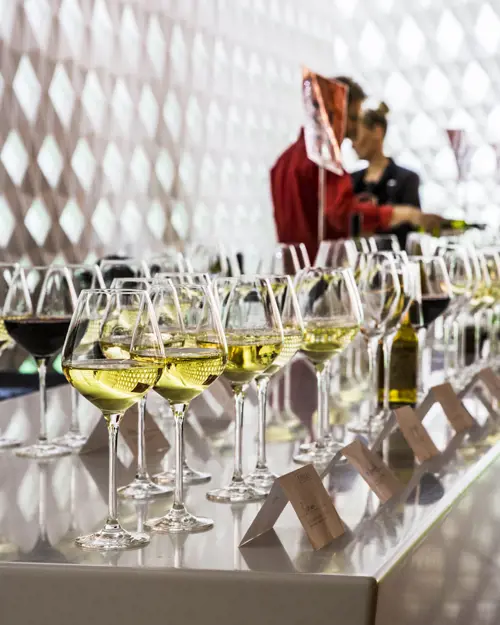 Photo: Fursetgruppen