Free digital streaming
La bohème
digital
When you wake up the power of love
Stefan Herheim's version had its premiere in 2012, and received international acclaim. Now you can watch it from your own sofa - from 23 April to 7 May!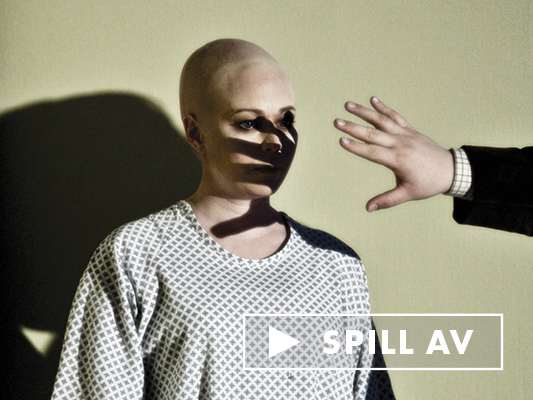 Available 23 April–7 May
«It is always an occasion when a director succeeds in giving an old, much-performed opera an entirely new interpretation that elevates the work to truly new heights», wrote Norwegian daily VG's reviewer following the premiere of director Stefan Herheim's La bohème in 2012.
Using the stage sets and costumes from the Norwegian National Opera's 1963 production, Herheim plays on our expectations of this classic opera yet at the same time challenges them. Herheim's direction places the story firmly in our own times while inviting the audience to reflect over their own relation to tradition.
Herheim creates productions that are larger than life: intellectually charged but joyously theatrical.
The New York Times
Artistic team and roles
Music

Giacomo Puccini

Libretto

Giuseppe Giacosa og Luigi Illica

Conductor

Eivind Gullberg Jensen

Director

Stefan Herheim

Dramaturg

Alexander Meier-Dörzenbach

Set design and costumes

Heike Scheele

Lighting design

Anders Poll
Medvirkende
Rodolfo Diego Torre
Marcello Vasily Ladyuk
Mimì Marita Sølberg
Musetta Jennifer Rowley
Colline Giovanni Battista Parodi
Schaunard Espen Langvik
Døden (Benoit, Parpignol, Alcindoro) Svein Erik Sagbråten
Operakoret
Barnekoret
Operaorkestret
Konsertmester Øyvind Bjorå
Synopsis
Picture one: A studio flat in Paris on Christmas Eve
The poet Rodolfo and the painter Marcello are hungry and cold. With no firewood, Rodolfo burns his own drama manuscript, but the stove fails to heat the room. The philosopher Colline arrives disgruntled, as it appears they are heading for a sad Christmas. Then the musician Schaunard arrives with food, wine and money. The four of them prepare a festive meal, which is disrupted when the landlord Benoit knocks on the door to demand the rent. The Bohemians cleverly divert his attention, eventually send him on his way and then depart to celebrate Christmas Eve in the Latin Quarter. Rodolfo sends his friends along first as he wants to finish working on a newspaper article. Hardly has he sat down before there is a knock at the door. This time it is a young woman, Mimì, who asks him to light her candle, which has gone out. She is clearly ill, so Rodolfo invites her to sit by the fire and offers her wine. Mimì does not wish to disturb him, lights her candle and is about to leave when she discovers that she has lost her key. In the draft from the door both the candles are extinguished, and while looking for the key in the moonlight their hands meet. Rodolfo sees the most beautiful poetry he has ever seen in her pale face and asks Mimì to tell him about herself. Her real name is Lucia, she lives in a simple room, lives quietly and loves things that make life poetic. The poet declares his love for her, and together they go out into the clear starry night.
Picture two: The same evening in the Latin Quarter in Café Momus
The Bohemians are attracted by the many temptations in the Christmas market which is teeming with people. Rodolfo presents Mimì to his friends. With careful scepticism they accept her into their circle and together they all go to the café. There Musetta makes a fabulous entrance as the new mistress of the rich gentleman Alcindoro. They sit at the table next to the Bohemians. Indignantly, Marcello speaks loudly about the infamous frivolity of Musetta, making it clear to one and all that she has broken his heart. However, Musetta does not hide that fact that she still loves Marcello and wants him back, if only he could swallow his wounded pride. She therefore treats Alcindoro like a lapdog until he leaves the café, and then throws herself in the arms of Marcello. Soldiers are marching by on their way to change the guard, and the people rush to jubilantly march after them. The Bohemians take the opportunity to sneak away without paying the bill.
Picture three: A cold winter morning at the toll gate "La barrière d`Enfer"
Rodolfo has lost his faith in Mimì. He avoids her and spends the night in the inn where Marcello and Musetta make their living in the winter. Despairingly, Mimì comes to see Marcello and asks his advice. He promises her to find out what is bothering Rodolfo and sends her home. Mimì hides, however, and overhears their conversation. Rodolfo accuses Mimì of being flirtatious and unfaithful. But Marcello sees through this and demands the real story. In tears Rodolfo admits his helplessness. He is avoiding Mimì because he cannot stand seeing how the incurable illness is consuming her. Mimì's presence is then revealed and Rodolfo now tries to make light of the fear he just expressed. Mimì understands why and starts to leave to make it simpler for him. But Rodolfo holds her back, and while Musetta and Marcello quarrel and leave each other, they decide to be together until the arrival of spring: Loneliness in the winter is worse than death.
Fourth act: A spring day in the studio flat
While Mimì and Musetta have taken up with others and are being courted by rich suitors, Rodolfo and Marcello are left bemoaning the loss of their loves. Schaunard and Colline arrive with a loaf of bread and a herring, and the Bohemians prepare a Spartan meal spiced with gallows humour. Their playfulness becomes wilder until Musetta suddenly enters, followed by Mimì, who she has found severely weakened in the street on her way to the studio. Only in the arms of Rodolfo does Mimì feel at home, and while Musetta and the others leave to fetch a doctor, she pledges her eternal love for him. Together they recall their first meeting. The others return reporting that the doctor is on his way. However, Mimì dies and in the reflection of her poetic face Rodolfo recognizes his loss.