Emma Lloyd
Since joining the Norwegian National Ballet in 2006, Emma Lloyd has danced such roles as Olga in Cranko's Onegin, Kitty in Spuck's Anna Karenina, Micaëla in Scarlett's Carmen – a ballet in three acts and as the Princess in Scarlett's Firebird, a role that, like her role in Scarlett's Vespertine, was created for her. She has danced in Haagenrud's The Commoners, Strømgren's The Outskirts and Øyen's Timelapse and, in the autumn of 2018, played the role of both Ophelia and the Student in Øyen's The Hamlet Complex.

Lloyd has danced such classic roles as Clara in Bjørn's The Nutcracker, Amor in Nureyev's Don Quixote, Bluebird pas de deux and the Song Bird Fairy Fairy of Song Birds in Stevenson's Sleeping Beauty and has danced in Stevenson's Cinderella, Holmes' Swan Lake and MacMillan's Manon. She has also danced in such neoclassical works as Balanchine's Theme and Variations and Serenade.
Lloyd has distinguished herself in numerous works by Kylián: One of a Kind, Sechs Tänze, No More Play, Tar and Feathers, 27'52", Gods and Dogs, Stepping Stones, Wings of Wax, Arcimboldo and Bella Figura. She has held prominent roles in ballets such as Forsythe's The Second Detail, Enemy in the Figure and One Flat Thing, reproduced, Duato's White Darkness, Multiplicity and Without Words and Skew Whiff, Sh-Boom, Safe As Houses, Skew Whiff and Sad Case by León and Lightfoot.
Lloyd is originally from Wales and trained at the Royal Ballet School in London. Before joining the Norwegian National Ballet, she danced with the Dresden SemperOper Ballet, including in leading roles in Don Quixote, Kylián's Sinfonietta and choreographies by John Neumeier.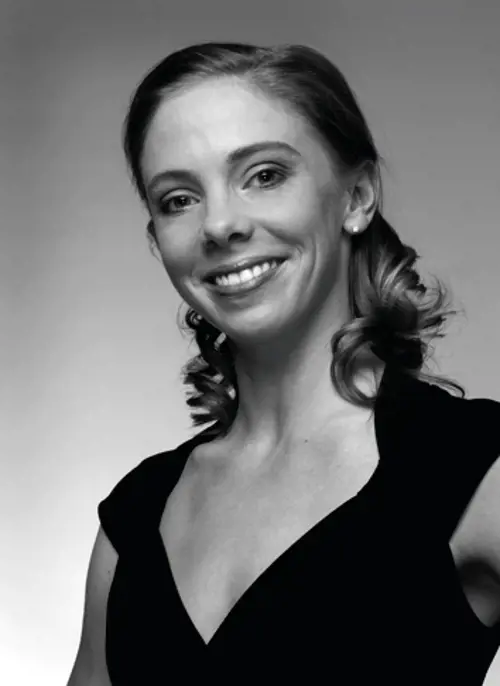 Emma Lloyd
Performances
Future Acts
Previous acts