Give a magical moment for Christmas
A gift card in the Opera paves the way for life-lasting memories. The perfect gift for someone who has everything, for someone who loves opera, ballet and concerts – or who wants to experience the opera house for the very first time.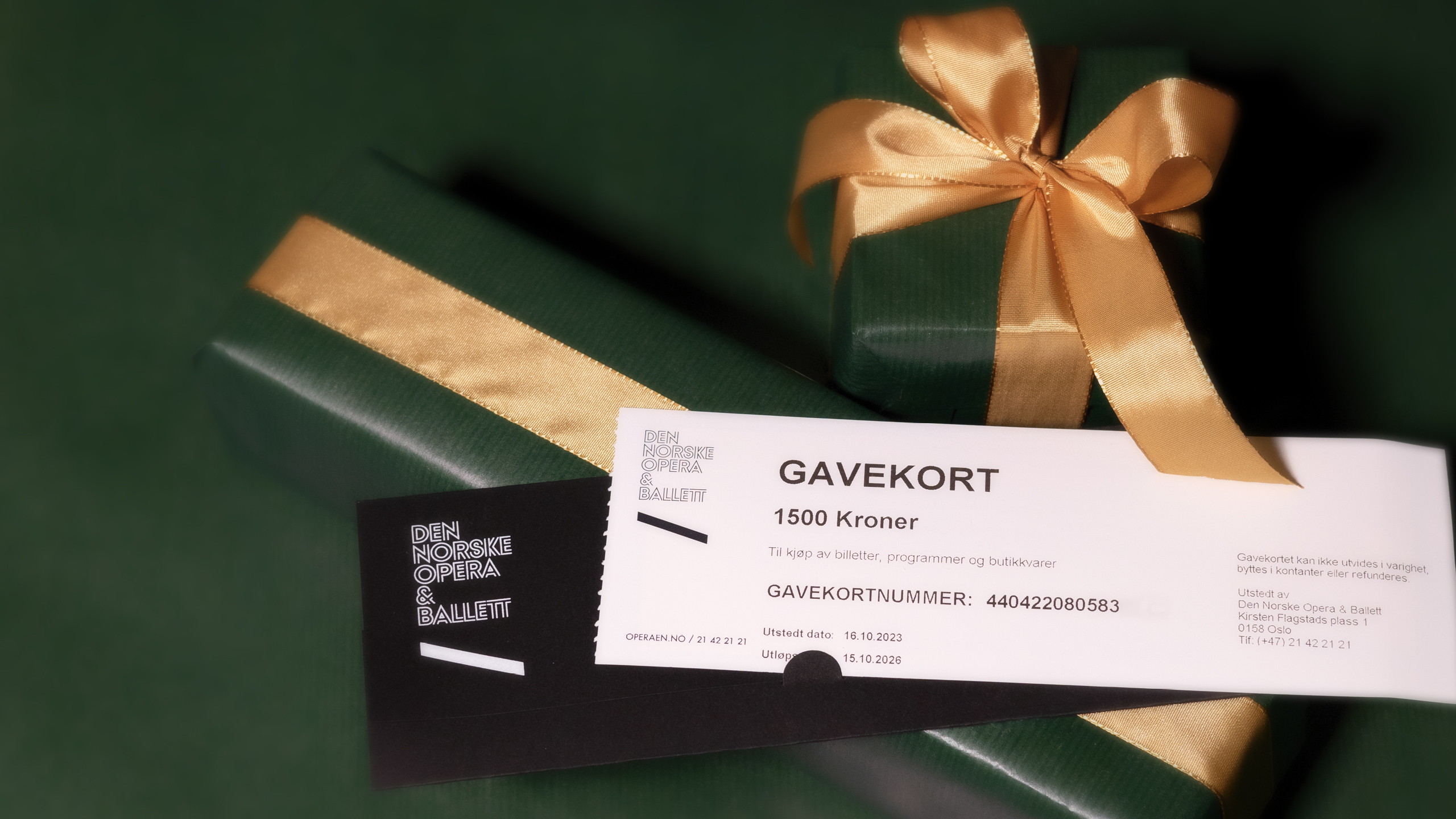 We have more than 130 performances from more than 30 different productions to choose from in the run up to the summer. Everything from opera with a high party factor and ballet with technical brilliance, to concerts with a number of great artists. New shows are constantly being added, and if the lucky recipient does not find anything suitable this season, the gift card is valid for 3 years.
The gift card may also be used in the Opera shop, or on tickets to our guided tours where you get to sneak into some of the opera house's many rooms and see some of what happens behind the scenes before the curtain goes up.
Buy gift cards of NOK 200, 500 or 1000 – or choose your preferred amount.
You receive the gift card by e-mail, print it out or forward it to the fortunate recipient. We can also send it to you by mail for NOK 49.