Would you like to see more of Oslo Opera House or learn about life in the Opera House?
We visit the backstage area, the Main Stage and talk about what happens behind the scenes before the curtain rises. You will also learn about the architecture, stage technology, opera and ballet from our knowledgeable guides.
A guided tour lasts around 50 minutes. Max. capacity of 25 persons.

We offer daily tours in Norwegian and English, as well as in German on Saturdays (During holidays and high season, we increase the number of tours in English and offer daily tours in German)

Scroll down to check availability and to purchase tickets.

Customised tours can be booked by sending a request to guidedtours@operaen.no
Guided tour in English
Monday–Saturday: 13.00
Sunday: 14.00
Führungen auf Deutsch
Saturday: 14.00


Hovedscenen / Photo: Erik Berg
Omvisning på malersalen / Photo: Kilian Munch
Private groups
You can make your reservation for a private tour by sending us the following information to guidedtours@operaen.no :
Name of Group / Date and hour / Exact number of people / Contact person with tel/ E-mail / Invoice address / Special focus of interest
Unless the timeslot hasn't meanwhile been booked, you will receive a confirmation of your reservation by e-mail.
We want it to be safe to join a guided tour in The Oslo Opera and we follow the guidelines from The Norwegian Institute of Public Health.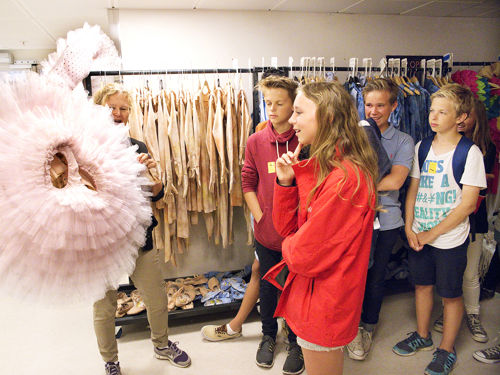 Bring your kids for a tour
These tours focus on the experience rather than facts, and are specially designed for children aged 4–10 years old. Both children and accompanying adults must have tickets. Buggies are unfortunately not permitted.