Jo Strømgren kompani:
The
Basement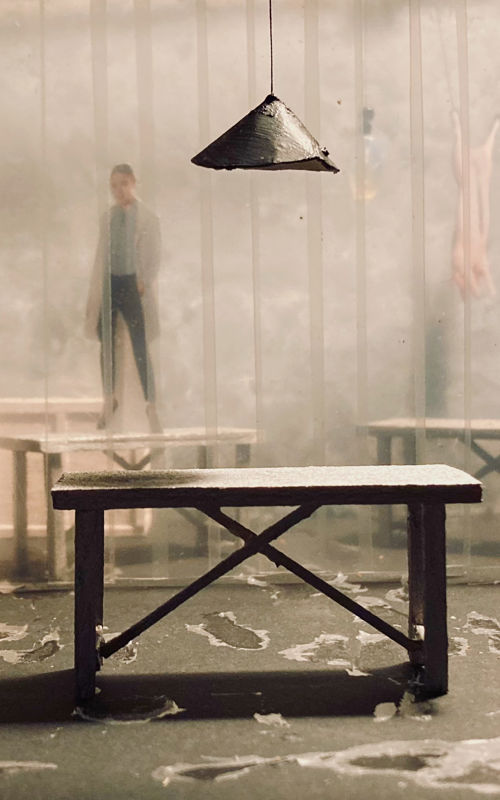 Time to go to the basement
In the basement we find three dead bodies and a lone autopsy technician. The job seems as pointless as life out there among the living. But then.
The autopsy technician.
The purpose of her work seems just as pointless as her personal life. If only she could find a match out there, to fulfil her dreams and desires. However, hitting rock bottom makes you see things in new ways. Maybe the answer is right in front of her nose?   
The Basement is the second production in a trilogy scrutinizing and questioning different complications in love. The first production, The Loft, portrayed the unflattering consequences of love getting sour. The Basement treats the dilemma of searching for love versus letting love find you. The last production, Stuen, will focus on roleplay, the praised but rather dangerous method for renewing any relationship. As love between females is not a mainstream topic in dance, Jo Strømgren kompani hopes this trilogy will be a solid contribution.    
Artistic team and cast
Choreography, set design

Jo Strømgren

Composer

Bergmund Waal Skaslien 

Costume design

Bregje van Balen

Lighting design

Jan Harald Ovrum 

Co-producer

The Norwegian National Opera & Ballet

Dancers

Henriette Hamli, Nora Svendgaard, Anna Benedicte Andresen, Malika Berney