Bogdan Volkov studerte sang ved Glier Kiev Institute of Music, og fullførte vokalstudiene ved Tchaikovsky Kiev National Academy of Music i 2013. Deretter ble han tatt inn i Young Artists-programmet vedi Bolsjoj-teatret i Moskva. I løpet av denne to-årsperioden debuterte han i rollene Simpleton i Boris Godunov av Mussorgskij, Mozart i Mozart og Salieri av Rimskij-Korsakov, Kai i The Story of Kai and Gerda av S. Banevich og Vladimir Igorevich i Borodins Prins Igor.
I februar 2014 debuterte han som Lykov i en nyproduksjon av Tsarens brud av Rimskij-Korsakov, og i denne rollen deltok han på Bolsjoj-teatrets turné til Østerrike, Hong Kong Arts Festival og Lincoln Center Festival i New York. Året etter debuterte Volkov som Lenskij i Eugen Onegin på Bolsjoj, og ble tilknyttet dette prestisjefylte teatret som sangsolist i perioden 2016–2018. Her sang han roller som Edmond/Lamplighter (Manon Lescaut), En novise (Billy Budd), Myshkin (The Idiot), Ferrando (Così fan tutte) og Tsar Berendey (The Snow Maiden), og på grunnlag av sin innsats her ble Volkov tildelt den nasjonale operaprisen «Onegin».
Etter å ha deltatt på Bolsjoj-teatrets turneer til Sveits og Frankrike og fått oppdrag som Lenskij både på Festival d'Aix-En-Provence, Savonlinna Opera Festival og i Glyndebourne, har hans karriere utenfor Russland skutt fart. I løpet av de siste par årene har han gjestet (Ferrando i Così fan tutte), Metropolitan i New York (Tybalt i Romeo og Julie), Palm Beach Opera (Don Ottavio i Don Giovanni), Staatsoper unter den Linden i Berlin (Don Antonio i Die Verlobung im Kloster), La Monnaie i Brüssel (Tsarevitch Gvidon i Le conte du tsar Saltan) og Los Angeles Opera (Tamino i Tryllefløyten), og kommende sommer blir han å høre på festspillene i Salzburg og München.
Bogdan Volkov ble i 2016 tildelt 2. pris i Plácido Domingos konkurranse Operalia.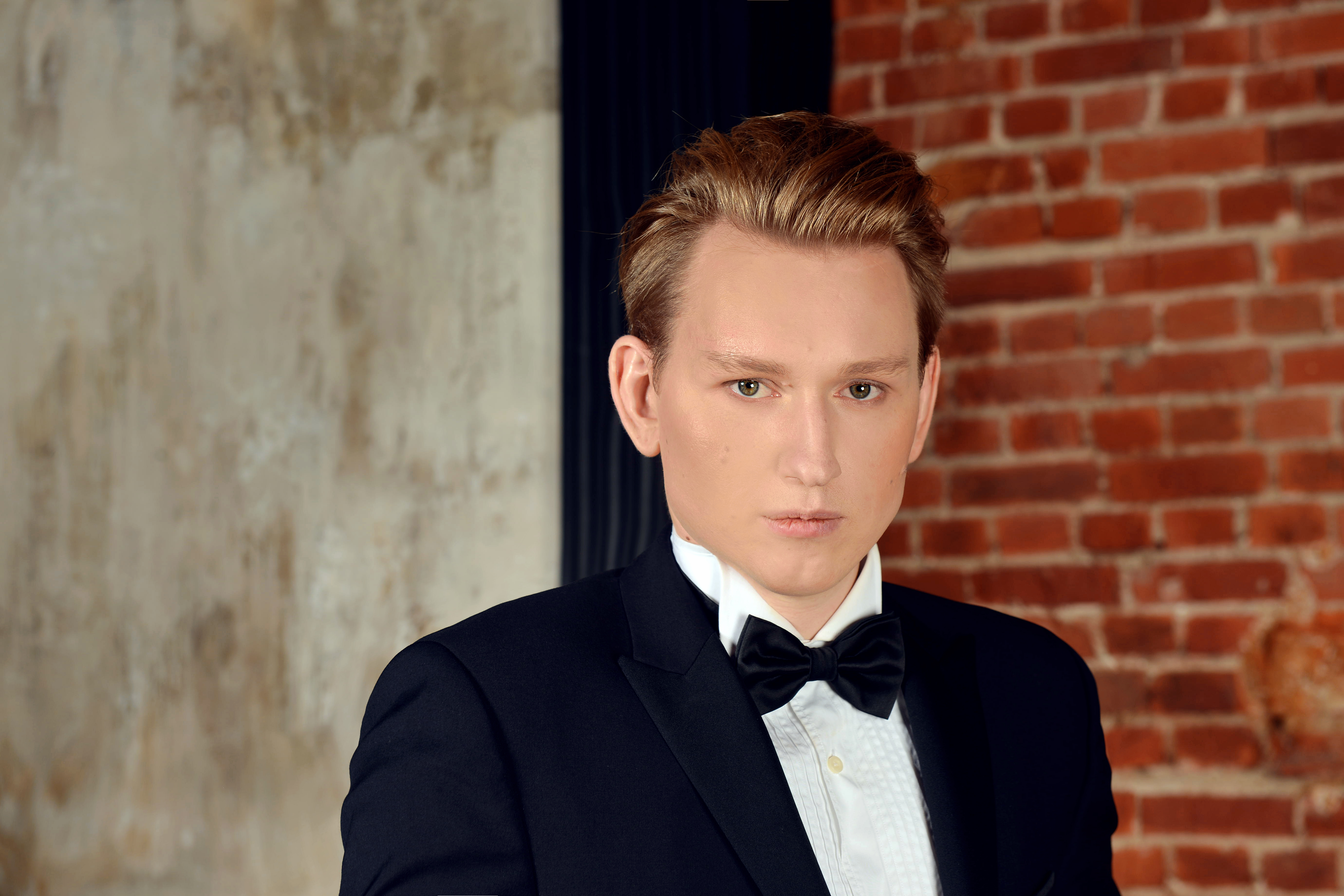 Photo: Kristina Kalinina