Zaza Gagua
Bass
Zaza Gagua is a prizewinning bass from Georgia with considerable experience in the Nordic countries. Zaza was born in the Georgian capital Tbilisi and was awarded two degrees from the Tbilisi State University's Faculty of Law. But his love for singing led him away from a legal career and into the vocal arts, which he studied at the Tbilisi State Conservatory including an exchange year at the Sibelius Academy in Helsinki. He finished his formal vocal education at the opera school in the Swedish capital Stockholm, where he graduated in May 2019.
Zaza Gagua made his debut as Oroveso in Bellini's Norma, in a production with the Swedish company Operafabriken that toured Sweden and Denmark. He has also appeared as a soloist with the Stockholm Concert Orchestra. His operatic roles include Sparafucile in Verdi's Rigoletto, Colline in Puccini's La bohème, Masetto in Mozart's Don Giovanni, and has prepared and performed arias from operas by Rimsky-Korsakov, Bizet, Mozart and more.
He is an experienced lieder singer and has taken the bass solo role in Verdi's Requiem. He has appeared at the Kutaisi Opera Theatre, at KTH Stockholm and in the Grand Hall of the Tbilisi State Conservatory.
Zaza has participated in two singing competitions, the first organized in 2015 by the legendary Georgian baritone Lado Ataneli, which he won. Earlier this year 2019 he won 1. prize in solo singing at The Tbilisi International Piano Competition in Georgia.
From the 2019-20 season, Zaza will be a part of the Norwegian Opera in Oslo as a member of the company's Young Artists Programme doing roles as Grev Monterone in Rigoletto, Hans Schwarz in The Master Singers of Nurenberg, The Captain in Eugene Onegin, Zuniga in Carmen.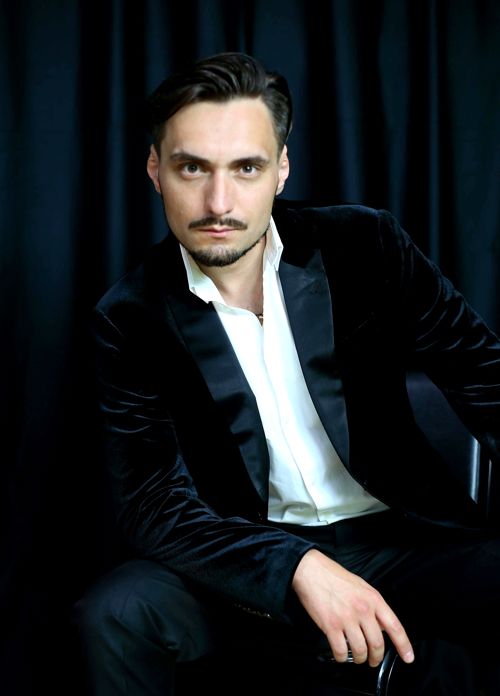 Performances
Previous acts