Kaloyan Boyadjiev
Principal Dancer
Kaloyan Boyadjiev joined the Norwegian National Ballet in 2002, and was appointed Principal Dancer the following year. He has danced both Romeo and Mercutio in Romeo and Juliet, the Prince in Scarlett's The Firebird and Don José in Carmen – a ballet in three acts, the Prince in The Nutcracker, Ariel in The Tempest and the title role in The Rite of Spring – the latter two both by Tetley. His credits also include roles such as the Jester in Cinderella, Cassio in Lubovitch's Othello, Lucentio in Cranko's The Taming of the Shrew, Stanley in A Streetcar Named Desire and Lysander and Puck in Sund's A Midsummer Night's Dream.
He has danced leading roles in Balanchine's Agon, The Four Temperaments and Symphony in Three Movements, Wheeldon's Polyphonia, Duato's Por vos muero and White Darkness, Forsythe's Steptext, Workwithinwork, The Second Detail and One flat thing, reproduced, Ingers Dreamplay, as well as in various Kylián ballets. In addition, he starred in Scarlett's Vespertine as well as in Lightfoot and León's Softly As I Leave You, Shangri-La, Start to Finish, Skew Whiff and Same Difference.
Boyadjiev has also made his mark in the world of choreography. He did the choreography for Uncle Vanya at the National Theatre of Norway under the direction of Liv Ullman, while for the Norwegian National Ballet he has created the ballets Lost in Time, Frozen Silence, Fade in Black, Open for Discussion and Roundabout as well as Picture Perfect for The Norwegian National Ballet 2. He realized the choreography for the ensemble scenes in Moum Aunes Hedda Gabler. He was also responsible for the concept and choreography of The National Ballet's new Nutcracker in 2016.
Originally from Bulgaria, Boyadjiev studied at the National School of Dance Art in his home city of Sofia. He was principal dancer with the Pact Ballet in Pretoria, South Africa, and the Sofia National Ballet before arriving in Oslo. Beside his career as soloist and choreographer, Boyadjiev is also the leader of The Norwegian National Ballet 2.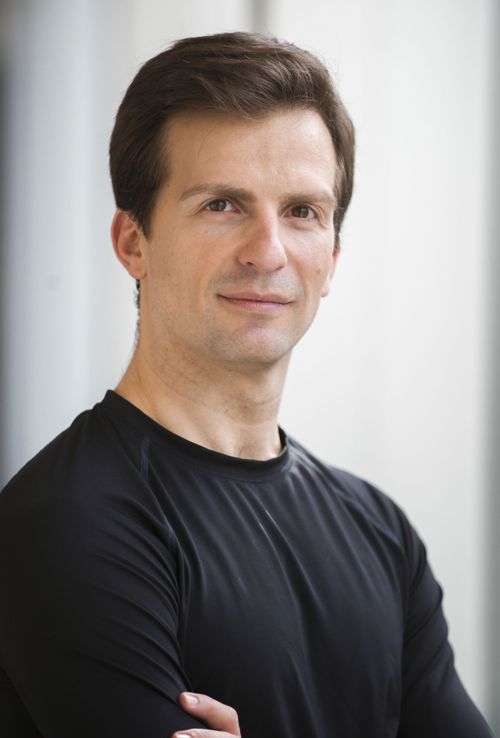 Performances
Previous acts