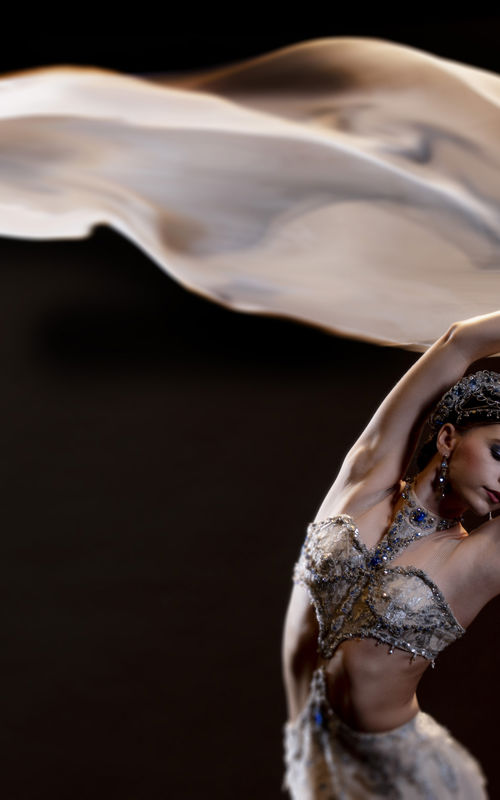 Fairytale ballet with historic whisper
Passion, rivalry and dance that takes your breath away – the Norwegian National Ballet is finally performing the entire Russian classic La Bayadère.
Since premiering at the Marinsky Theatre in 1877, the ballet about the temple dancer (la bayadère) Nikiya has captivated audiences the world over. In an Indian-inspired setting, Nikiya and Princess Gamzatti fight over the warrior prince Solor, putting their heart into brilliant dance. It ends in tragedy: Nikiya loses the battle and dies – until she is reunited with Solor in the next life.
Spectacular scenes
In addition to immortal solos and pas de deux dances, La Bayadère also includes the dreamlike scene in Act 2 called The Kingdom of the Shades. This is one of the most beautiful ballet scenes of all times and a demonstration of the company's mastery, which they also performed during the An Evening with the Masters: White nights in the spring of 2019. The Norwegian National Ballet now finally has the opportunity to dance the entire La Bayadère to Ludwig Minkus' dramatic music.
Russian classic
This version of La Bayadère – created for American Ballet Theatre by the legendary Russian dancer Natalia Makarova – descends from the original production from 1877. La Bayadère was performed often in the former Soviet Union and Makarova saw it as a child. It was not until 1961 that it was performed in the West, when the Kirov Ballet toured with The Kingdom of the Shades. This scene was also produced by Rudolf Nurejev with The Royal Ballet in 1963, a resounding success and considered one of ballet history's most important events ever since.
La Bayadère is a production from the Royal Opera House, Covent Garden, in London.
Free introduction in Norwegian one hour before the performance
Pre-order intermission refreshments at the opera: pauseservering.no
Artistic team and roles
Choreography

Natalia Makarova after Marius Petipa

Music

Ludwig Minkus

Arrangement

John Lanchbery

Produktion

Natalia Makarova

Set designer

Pier Luigi Samaritani

Costume designer

Yolanda Sonnabend

Lighting designer

John B. Read

Video design

59 Productions

Conductor

Boris Gruzin

Performers

The Norwegian National Ballet, The Opera Orchestra
Nikiya

Solor

Gamzatti

Bronze Idol
Multimedia
From 2. act: Kingdom of the Shades