Grete Sofie Borud Nybakken
Principal Dancer
Grete Sofie Borud Nybakken made her title role debut in 2017 with Moum Aune's creation Hedda Gabler, a role she has since danced in the Bolshoi Theatre in Moscow, among other international ballet houses. She co-created her own choreography in Hedda Gabler, and has received great reviews for her performance. Dance Europe wrote:
From the moment Borud Nybakken appears, the audience is in thrall to her. Her outstanding portrayal is memorable not only for her excellent dancing, but for her chilling interpretation of a woman who is ruthless and selfish. (...) It really is a star turn, one that may be career defining for her.

In 2014 Nybakken made an impact as Regine in Ghosts, the award-winning Ibsen ballet by Moum Aune and Espejord. In January 2019 she made her debut in the lead role as Odette and Odile in Swan Lake, as the first Norwegian dancer in 15 years. Early in 2020 she was appointed soloist.
Already as a child, Grete Sofie Borud Nybakken participated in many productions of The Norwegian National Ballet, including dancing the role of Little Clara in The Nutcracker. She studied at The Norwegian National Ballet School from 2000, until she joined the Royal Ballet School in London in 2008. After graduating in 2011, she joined The Norwegian National Ballet as an apprentice, before becoming a full member of the company in 2014. Since then, she has filled the roles as Clara and the Sugar Plum Fairy in The Nutcracker, the Lilac Fairy in Sleeping Beauty, Gamzatti in La Bayadère, Lescaut's Mistress in MacMillan's Manon, Myrtha in Giselle, and Kitty and Princess Sorokina in Spuck's Anna Karenina. In 2020, she made her debut in the title role in the 2nd act from Giselle.

She has danced the main role in Kylián's One of a Kind and prominent parts in Øyen's Petrushka, Bjørnsgaard's Daphnis et Chloé and Poly Poly, Duatos Without Words, Haagenrud's Picture A Vacuum, McGregor's Chroma, Balanchine's Symphony in C, Kylián's Falling Angels and No More Play, Forsythe's The Vertiginous Thrill of Exactitude and Ekman's A Swan Lake. In the summer of 2019 she also danced the role as Solveig in Moum Aune's Peer Gynt at Gålå, for which she received excellent reviews.

Borud Nybakken was the only recipient of the Tom Wilhelmsen Opera and Ballet Award, Norway's largest of its kind, in 2019. She received the Anders Jahre Award for young artists in 2014, and in 2010, the Dame Ruth Railton Award and the Choreogragraphic Development Award at the Royal Ballet School. In 2008 she reached the final of the Prix de Lausanne ballet competition in Switzerland and won the Nordic Baltic Ballet Competition in Sweden.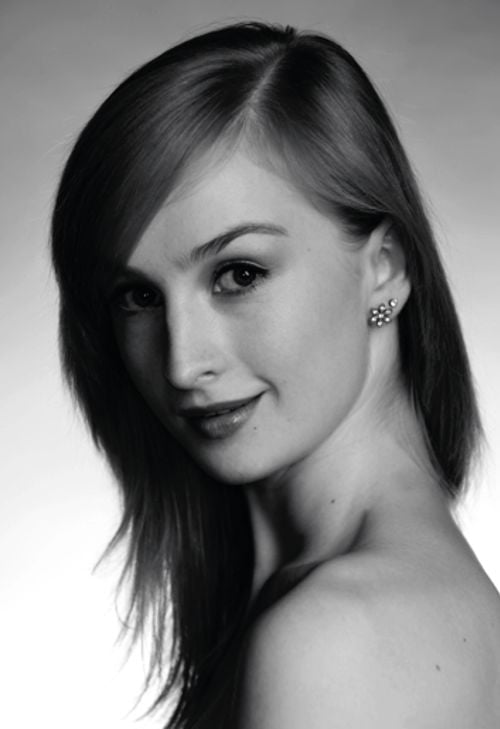 Grete Sofie Borud Nybakken
Performances
Future Acts
Selection of previous acts