Klara Mårtensson
On leave
When Klara Mårtensson danced the role of Ophelia in Øyen's The Hamlet Complex in 2018, Dagbladet wrote: «Graceful Klara Mårtensson as Ophelia succeeded in demonstrating a range of expression in rapid succession; a glimpse of mischievousness was quickly replaced by a glimpse of helplessness.» In Moum Aune's critically acclaimed Hedda Gabler, Mårtensson contributed to the choreography of her role as Diana, and the main role in Hough's Bout of the Imperfect Pearl was created especially for her.
As a permanent member of the Norwegian National Ballet, she has danced in Kylián's One of a Kind, Tiger Lily, Falling Angels and Sechs Tänze, Scarlett's Carmen, Nureyev's Don Quixote, Ekman's Rooms, Strømgren's The Outskirts, Balanchine's Serenade, Cranko's Onegin and MacMillan's Manon. She has danced the role of four big swans in Holmes' Swan Lake, in Romeo and Juliet and in various roles in Boyadjiev's The Nutcracker.

Mårtensson began as a trainee with the Norwegian National Ballet in August 2012 and joined the Norwegian National Ballet 2 (NNB2) in 2015. While a trainee, she danced in Balanchine's Symphony in C, Swan Lake, Sleeping Beauty, King's At the Summer Castle and Alveberg's all-night Journey on Dreamt Ocean. She has also danced in Forsythe's One Flat Thing, reproduced and Giselle, as well as with the NNB2 in Haagenrud's We are special, Boyadjiev's Picture Perfect and Kylián's Evening Songs.

Mårtensson trained at the Swedish National Ballet School in her hometown of Gothenburg and at the Oslo National Academy of the Arts. She participated in the Nordic-Baltic Ballet Competition Stora Daldansen in Falun in 2010 and 2012 and the Prix de Lausanne in 2011.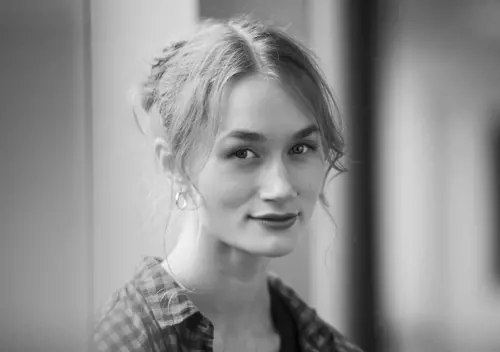 Klara Mårtensson / Photo: Erik Berg
Performances
Previous acts