Shaakir Muhammad
Shaakir Muhammad joined the Norwegian National Ballet in the autumn of 2019 after performing with the NNB 2 for two years. In 2020, he attracted attention in Moum Aune's biographic performance We are better now? on the Opera House's rooftop. Aftenposten called Muhammad's performance «significant and strong» and Vårt Land wrote: «Shaakir Muhammad makes the greatest impression (...), dancing with a deep longing for home.»

Muhammad has also performed such roles as Aeneas in Heise's critically acclaimed production of Dido and Aeneas, Romeo in the balcony pas de deux from Corder's Romeo and Juliet, the Fakir in La Bayadère, the Prince in Balanchine's Valse-Fantaisie, one of three gentlemen in MacMillan's Manon, the Russian dance and Arabian Prince in Boyadjiev's The Nutcracker and Hilarion in the second act of Giselle. He performed in the Norwegian premiere of McGregor's Chroma and has danced in Kylián's One of a Kind, Ekman's Cacti and Touret's world premiere Wagō.
Muhammad (born in 1997) is from Brooklyn, New York, and began his ballet training at the age of six. After seven years at the Brooklyn Ballet School, he was accepted into the Jacqueline Kennedy Onassis School run by the American Ballet Theatre, which he attended until the age of 18. In the winter of 2016, he signed a one-year contract with the Houston Ballet 2. When the company was on tour in Cannes, France, NNB 2 caught his attention. After auditioning, Muhammad was selected as one of four international dance talents to join the company.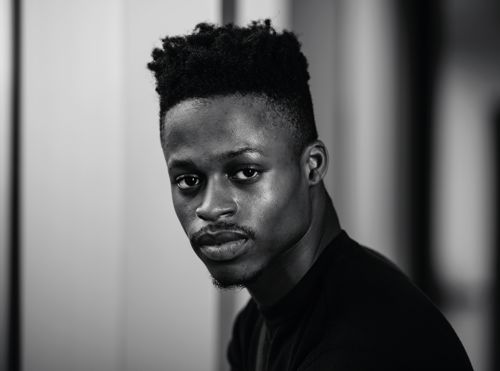 Shaakir Muhammad
Performances
Previous acts