Silas Henriksen
Principal Dancer
«Silas Henriksen's interpretation of Hamlet is excellent, as he raises the performance to a higher level from start to finish, both as an actor and as a dancer,» wrote Aftenposten in 2018, when Henriksen interpreted the main role in Øyen's The Hamlet Complex only a few months after dancing the main role in Strømgren's Hunger. In 2017, he co-created his role as Eilert Løvborg in Moum Aune's Hedda Gabler. «Henriksen is fantastic as Løvborg,» wrote Dance Europe after the premiere. The critic also wrote that several of the performance's most interesting duets were between Hedda Gabler and Løvborg.

Henriksen was discovered by the choreographic duo Sol León and Paul Lightfoot during rehearsals with the Norwegian National Ballet in Oslo in 2010 and was offered a contract as a dancer in the Netherlands Dance Theatre in The Hague, where he danced from 2010 to 2015, while on leave from the Norwegian National Ballet. While in The Hague, he worked together closely with house choreographers León and Lightfoot, who created roles especially for him in works like Schmetterling, Skipping over Damaged Area, Shine a Light, School of Thought and Spiritwalking. Henriksen toured the world with their performance Sehnsucht/Schmetterling and danced in prestigious theatres such as the Lincoln Center in New York, Sadlers Wells in London, the Mariinsky Theatre in St. Petersburg and the Bolshoi Theatre in Moscow.

After his return to the Norwegian National Ballet in 2015, Henriksen has danced in Kylián's One of a Kind, Petite Mort, Sarabande and Sweet Dreams, León and Lightfoot's Sad Case and Sleight of Hand, in addition to the roles of Alan Grey in Neumeier's A Streetcar Named Desire and Count Alexei Vronsky and Constantine Levin in Spuck's Anna Karenina. In 2020, he danced in the internationally streamed premiere of Hough's 5 Ballerinas and in Moum Aune's We are better now?. He has danced in MacMillan's Manon, Øyen's Timelapse, Ekman's Rooms, as well as The Nutcracker and Giselle, in which he has danced the role as Hilarion. In 2010, Henriksen was awarded the Tom Wilhelmsen Opera and Ballet Prize.

Henriksen gained attention for his collaboration with performer Nils Bech, as a dancer in several music videos and as director of Bech's music video 'Shame'. He also danced for King Harald and Queen Sonja when Bech sang during the celebration of their 50th anniversary in the Oslo Cathedral in the autumn of 2018. Originally from Arendal, Henriksen trained as a ballet dancer at the Oslo National Academy of the Arts. During the 2007/08 season, he was a trainee of the Norwegian National Ballet, after which he joined the company.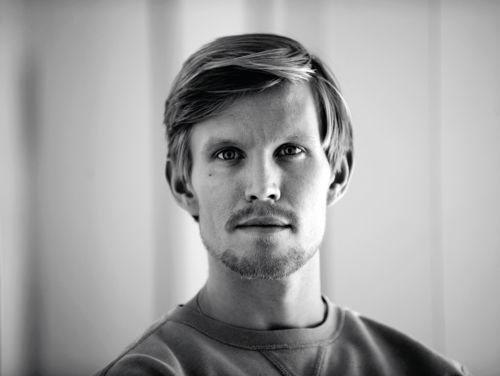 Silas Henriksen
Performances
Future Acts
Previous acts